HOW TO DOWNLOAD YOUR TICKETS TO YOUR MOBILE PHONE
HOW TO TRANSFER YOUR TICKETS TO FRIENDS & FAMILY
Mobile Tickets FAQ
1. When I retrieve a ticket using MY ACCOUNT via a mobile device, will it invalidate existing tickets that were previously printed?
No.  If tickets were already printed, then your Broadway in Tucson Account will display the existing barcode via a mobile device. However, any forwarded tickets override the physical tickets and invalidate them.
2. Can I use a screenshot of my ticket?
No, all tickets must be presented via an app like Ticketmaster or downloaded your phone's wallet. 
3. What if I cannot see my tickets?
If you are logged into your Broadway in Tucson account and still do not see your tickets, please go to the box office or contact us at info@BroadwayinTucson.com or 1-866-821-2929
4. Why won't my ticket barcode scan?
If your screen brightness is too low, the QR code may have difficulty being scanned. Increase the brightness of your display to improve scanning. The QR code that is displayed is accompanied by a number. Only digital tickets generated from your Broadway in Tucson Account or your Passbook/Wallet will be accepted. Copies of barcodes presented through third-party applications, screenshots or print outs will not be accepted at the theatre
5. If I access my tickets from MY ACCOUNT, can I still have them printed at the box office?
No, tickets retrieved within your Broadway in Tucson Account will now be considered printed. The tickets will not be available for pickup at the box office. You should present the ticket displayed in your Broadway in Tucson Account on your device to be scanned for entry at the theatre.
6. If I have more than one ticket for the show, do I have to present all tickets at the same time?
All active and unrestricted tickets for a show associated with your Broadway in Tucson Account will be displayed and available to present to be scanned for entry. If tickets were not previously printed, then all patrons should enter at the same time using the tickets displayed via your Broadway in Tucson Account or Passbook/Wallet on your mobile device. If tickets were previously printed, then patrons may enter separately with the previously printed tickets provided they have not previously been scanned for entry. If members of your party are arriving separately, then you will need to transfer the tickets they will be using for entry to them via your Broadway in Tucson Account
7. What if I lose connectivity after I've retrieved my tickets?
Connectivity may be intermittent at the theatre; we encourage you to view your tickets on your supported device and add them to your Passbook/Wallet before heading to the show or for Android users, take a screenshot of your ticket and save it in your photos.
The data associated with your tickets will be saved to the Passbook/Wallet area on your phone. If you have previously retrieved details for tickets to a show, added them to your Passbook/Wallet and those tickets are still valid, they can be re-displayed out of this storage without re-establishing a connection
8. What if my mobile device's battery dies?
We encourage you to charge your device before you come to the theatre, but you may always go to the box office for assistance.
QR Codes vs Barcodes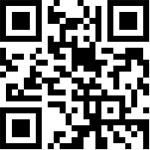 A QR code (pictured above) is a type of optical label that stores specific information; in this case…where you are sitting in the theatre!
Patrons entering the theatre with mobile devices will scan these QR codes with house staff at the front doors to the theatre. For information on managing and entering the theatre with your mobile device, view the drop-down selections below.
QR Codes have faster readability (which gets you through the door and to your seat faster)
QR codes have greater storage capacity and are harder to replicate (which means your tickets are even MORE secure!)
QR Codes can be ready by newer model iPhones & Android devices using only the camera app located on both.
Some older model mobile phones may require the installation of a QR Reader App, most of which can be downloaded for free.
QR CODES VS BAR CODES
For season ticket holders, and select patrons requesting paper tickets from either Ticketmaster or the Centennial Hall Box Office, tickets will be equipped with a standard barcode, which look like this:

Preparing For Your Show
Preparing for your show?  Follow these steps in advance for quick and frustration-free entry to the theatre:
Log In To Account Manager
Select the upcoming event to reveal your tickets. 
If you have guests arriving separately, now is a great time to transfer tickets to them (they will need to create an account in order to accept the tickets).
Then, follow instructions provided here to add tickets to your phone.
Be sure to charge your mobile device the day of the show.
Doing this in advance means you won't need an internet connection at the theatre. 
Transferring Your Tickets
Open your Broadway in Tucson App

Click on the 'Tickets" icon on. the bottom of the screen.

Click on "Access Your Tickets"

Login with your Broadway in Tucson or Ticketmaster account information

Select the event you would like to transfer tickets from

Click on "Transfer"

Select which tickets you would like to transfer

Click on "Transfer to"

You can enter the recipient's information manually or transfer to an existing contact within y

our phone

Add an optional note

Click "SEND"

Select "Done"

Note: If you transferred to a friend's email, they will have to accept your transfer via following the prompt in the email they receive.

Accidentally transfer to the wrong person? You can reclaim your tickets. 
PLEASE NOTE THAT NOT ALL TICKETS ARE ELIGIBLE FOR TRANSFER. IF THEY ARE NOT, THE TRANSFER OPTION WILL NOT BE SHOWN.
At The Theatre
If you have not yet added your tickets to your phone, be sure to do so BEFORE GOING THROUGH SECURITY. 
Keep your tickets out until you are seated – you will need them at the front door and again in order to be seated.
Exchanging Your Tickets
At this time, exchanges are only available via desktop or laptop computer.