STEP 1:
Log in to your Broadway in Tucson Subscriber Account here: https://am.ticketmaster.com/bit/#/
STEP 2:
Once fully logged in, click MY EVENTS at the top left-hand side of the screen.

STEP 3:
Select the show you want to exchange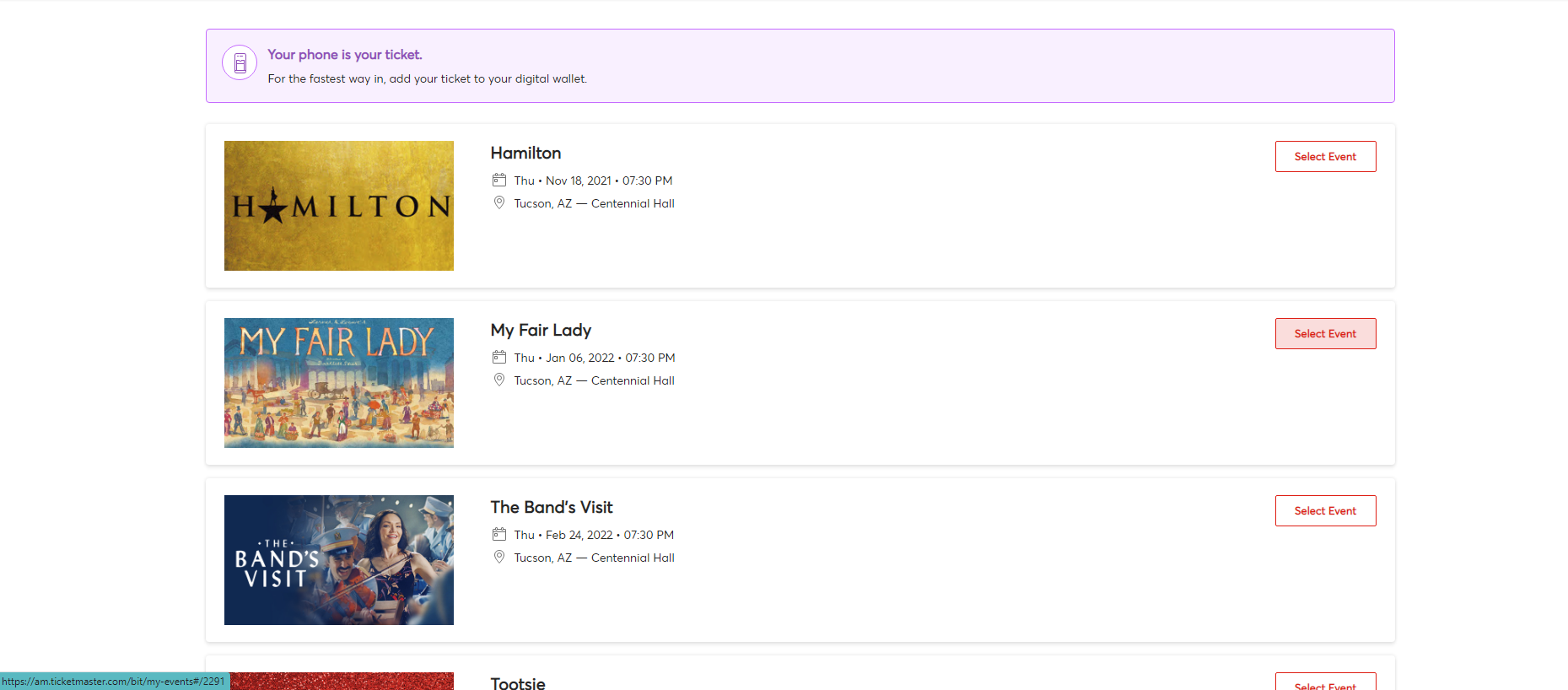 STEP 4:
CLICK ON THE EXCHANGE button on the right-hand side of the page.
STEP 5: 
Select the specific seats you wish to exchange or click SELECT ALL. Then, click CONTINUE.
STEP 6: 
You will then see a list of events you have the option to exchange into. Select the date that works best for you.
STEP 7: 
Use the interactive seating map to select your new seats. Then, click CONTINUE.
NOTE: If you are having trouble viewing seats, select a section of the map, zoom in, and move the map around. This will populate seats.
STEP 8: 
Your new seats will display on the top and your old seats will display on the bottom. Confirm you new date and seats, then click NEXT. If you exchanged into a higher priced seat, you will see the total due on the top right hand side of your screen.
STEP 9:
Confirm your account details and select MOBILE TICKETS. If you exchanged into higher priced tickets, you will enter your payment information here as well.
STEP 10:
Accept the terms and conditions and click SUBMIT ORDER.