Broadway in Tucson and Arts Express are proud to partner on an exciting arts education program for elementary, middle and high school students. This program, entitled Broadway: Behind the Scenes, includes a two-hour workshop in improvisational theatre, lunch, a behind the scenes session with the show's production crew and admission to select Broadway in Tucson productions! In these workshops, students will have the opportunity to work with a highly qualified theatre professional in a truly unique and interactive improvisational workshop. Seating is typically EXTREMELY limited for these special workshops.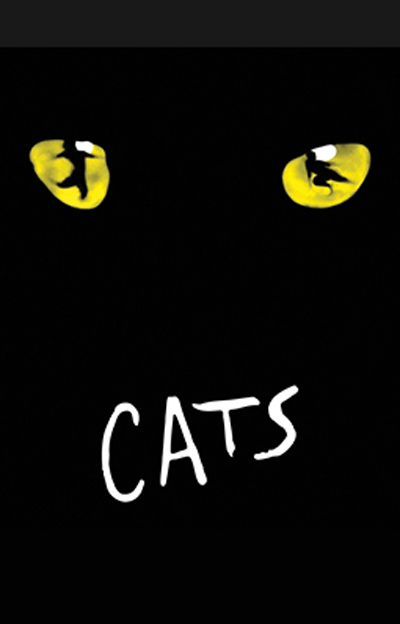 Saturday, May 4
10:00 AM – 4:30 PM
Grades 3-12
About the Production: Audiences and critics alike are rediscovering this beloved musical with breathtaking music, including one of the most treasured songs in musical theater—"Memory". Winner of 7 Tony Awards® including BEST MUSICAL, CATS tells the story of one magical night when an extraordinary tribe of cats gathers for its annual ball to rejoice and decide which cat will be reborn. The original score by Andrew Lloyd Webber (Phantom, School of Rock, Sunset Boulevard), original scenic and costume design by John Napier (Les Misérables), all-new lighting design by Natasha Katz (Aladdin), all-new sound design by Mick Potter, new choreography by Andy Blankenbuehler (Hamilton) based on the original choreography by Gillian Lynne (Phantom) and direction by Trevor Nunn (Les Misérables) make this production a new CATS for a new generation!
Workshop Description:  The 2017 Arts Express production of Cats was a magical show of epic proportions!  The cast of this production will reunite to teach you the secrets of how to move like Rum Tum Tugger, Macavity or Rumpelteazer and take you on a journey through some of T.S Eliot's poetry that created one of the longest running musicals in the world.  It's going to be feline-ominal!